Amos Vogel: Life as a Subversive Art | Idiom
Amos Vogel: Life as a Subversive Art | Idiom
: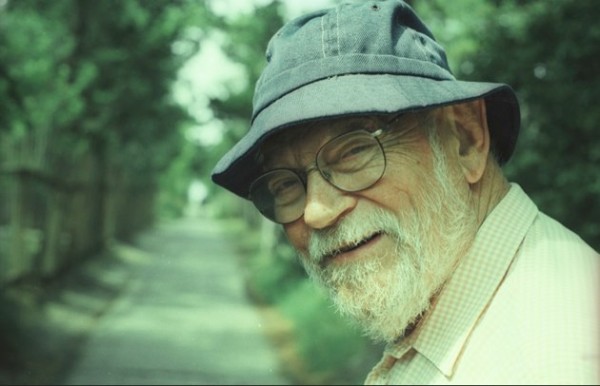 ..."Vogel's underlying vision [as a programmer]: to challenge an audience's understanding of film, and thereby produce a new appreciation and heightened social consciousness. For Vogel, film programming could be used as a vehicle for education, in the broadest, most liberal way, and thus serve as an edifying bulwark against the pernicious, pandering childishness of Hollywood (early on, Cinema 16 was marketed as "a film society for the adult moviegoer"). In order to do so, however, Vogel stressed that the figure of the programmer must stand his ground against potential resistance. A truly productive experience of film-going, Vogel contends, must be dialectical, its revelations and joys produced through symbolic conflict and challenges to normalcy.
...In 'Thirteen Confusions,' Vogel argued that the New American Cinema had its own shortcomings:
The American film avant-garde suffers today, for the first time in its history, from an ominous new ailment: over-attention without understanding, over-acceptance without discrimination. Crime of crimes, it has become fashionable. Its gurus and artists are in danger of becoming the avant-garde establishment; its growing fame hides only imperfectly an inner weakness…To begin the process of an informed critique of the American avant-garde (and more specifically, the ideology and style of the New American Cinema tendency within it), is an act of the highest and most necessary loyalty to the movement. The time has come to rescue it from the blind rejection of commercial reviewers and the blind acceptance of its own apostles, both posing as critics and neither subjecting it to dispassionate, informed analysis.
...In Film as a Subversive Art, Vogel argues that the unique properties of cinematic exhibition allow film to function as a potential force for heightened political consciousness. "Subversion in cinema starts when the theatre darkens and the screen lights up," Vogel writes. "For the cinema is a place of magic where psychological and environmental factors combine to create an openness to wonder and suggestion, and unlocking of the unconscious."